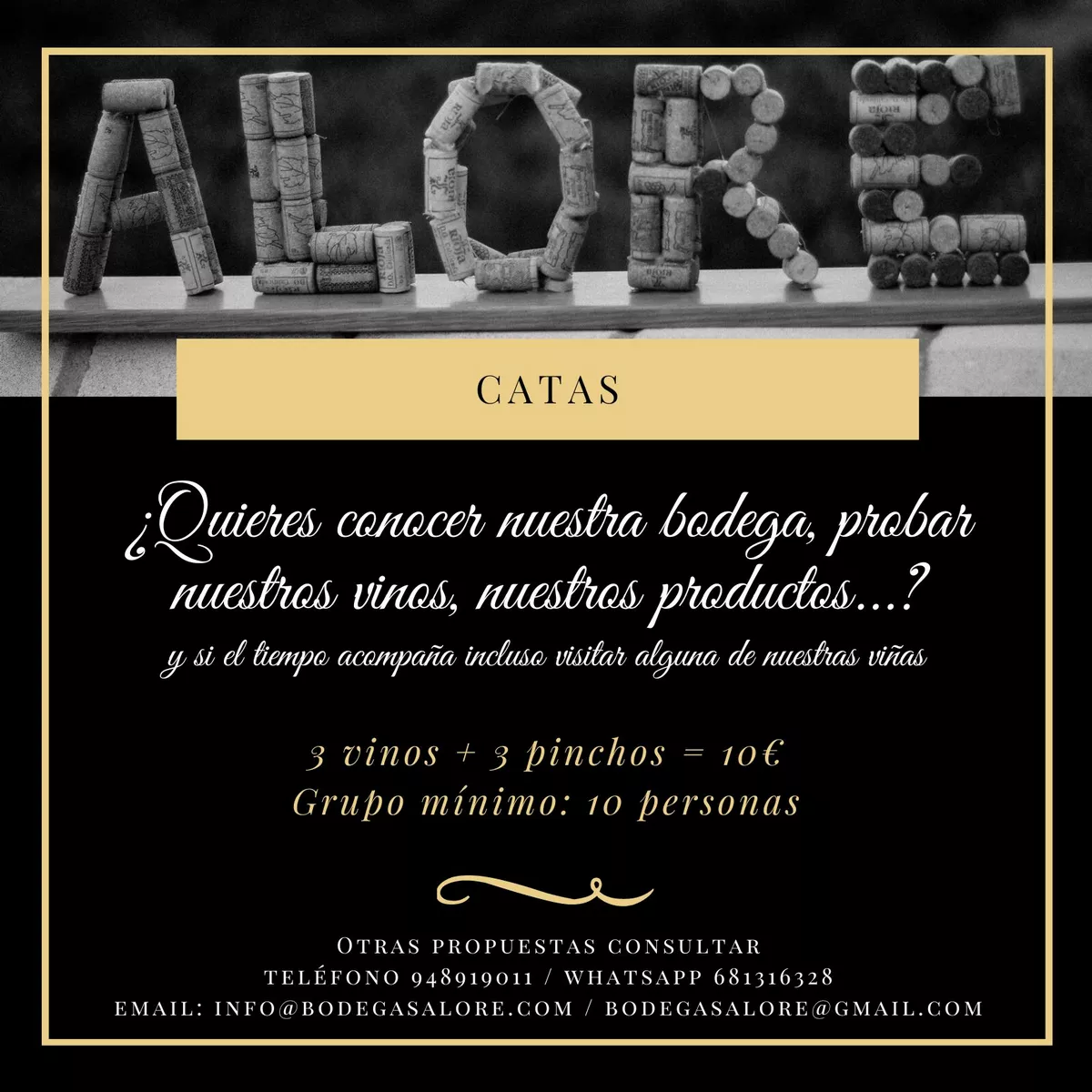 Savor our wine tasting experiences and visits to our winery in Andosilla (Navarra).
Navarra is a land of contrasts steeped in history and passion for things well done. The cultural relationship of our people with wine is as old as the love we profess for the lands where we plant the vines that we cultivate with care, harvest and ferment in our valued cellars.
We invite you to learn more about our complete wine tourism proposal. Bodegas Alore enjoys tastings and guided wine tours in Navarra.